Commercial Movers in Chula Vista, CA
Priority Moving Provides Professional Commercial Movers in Chula Vista and Surrounding Areas
The task of moving a commercial business is a big undertaking, add in the added stress of relocation and/or the remodeling of your business space and the interruption in your day-to-day operations can be costly. As Chula Vista's preferred commercial movers, Priority Moving's mission is to provide a seamless, safe and highly effective transition for you and your business with as little interruption as possible! Which is why at Priority Moving we offer customized commercial moving services and an expertly trained staff of professional commercial movers to make your move as stress-free as possible.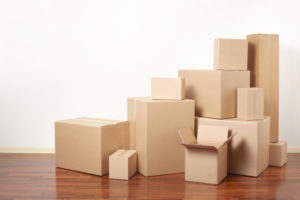 At Priority Moving our highly-trained team will create a moving plan specific for your needs. Creating these customized moving plans allows us to save you time and money by providing you with the services specific to your needs and budget.  Whether you are moving down the street or to another floor of your building, doing some remodeling or preparing for a Grand Opening, Priority Moving takes the work off of your plate so you can go back to doing what you do best…running your business the best way you know how. Below is a list of some of our main commercial moving services for more information or questions about other commercial moving services please contact one of our commercial movers today.
Commercial Moving Services:
Assembly / Disassembly Furniture (including modular)
Asset Inventory and Disposal
Confidential / High-security Document Transporting & Storage
Fixture, Furniture & Equipment Moves (FF&E)
High-value Packing, Crating, Storage
Hotel Moves
Hotel Renovations
Hotel Storage
Inventory Storage
Library Moves
Library Storage
Moving Plan
Office Moves
Office Storage
Unpacking
Let Our Commercial Movers Assist You
Call one of our experienced San Diego commercial movers toll-free at 858.256.4808 for a free estimate, chat with an online specialist, or fill out our free storage quote form so we can get back to you as soon as possible.